Professionally done..product is just as I expected...many good comments from visitors..all are impressed with the final outcome

Very clean and professional installation am very happy with the job.will definitely recommend Sliders Grilles!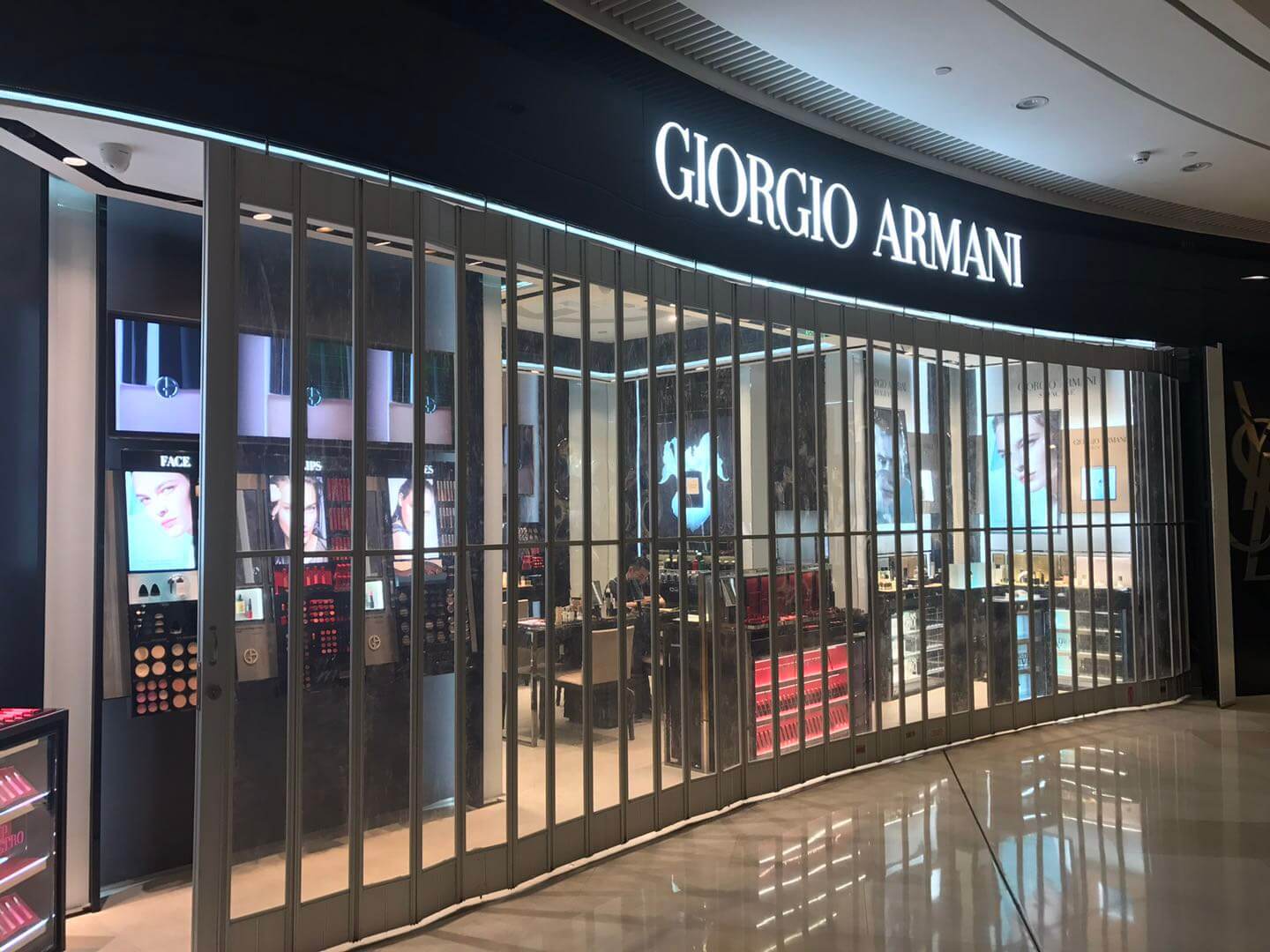 Folding grilles provide low-cost, yet robust security for a wide variety of Toronto businesses. Unlike solid doors and mechanical shutters, open-air folding grille systems maximize ventilation and visual access to Toronto storefronts. - All this without ever compromising the security of high-value goods or staff members.
Folding grille systems are commonplace in enclosed retail areas such as Toronto shopping malls.
Different from side-folding grilles, folding grille systems are suspended from continuous overhead tracks. No floor tracks are required. Lightweight design also means that folding grilles can be operated single-handedly, even when grilles span large property entranceways.
Downward folding security grille systems are the preferred choice of security barrier for faceted storefronts. Unlike shutters, folding grilles do not require extensive overhead support. This means no springs, winches, or motors which require ongoing maintenance.
Folding grille systems are a common sight in the Toronto food and beverage industry. This is thanks to the fact that bar tops and service counters can be secured when not in use. Moreover, in such contexts, folding grilles maintain airflow, while maximizing visibility of point of sale areas.
Sliders Grilles folding grille systems can be paneled or perforated. In both cases, grilles showcase Toronto store facades, helping upsell brands, merchandise, and store promotions out-of-hours.
Folding grill features vary in accordance with specific use cases. However, all Sliders Grilles folding grille systems feature the following:
No folding grille systems need floor tracks, winches, or motorized support systems

Folding grilles feature discrete, yet durable internal locking mechanisms

Lexan panels can be used to provide added barrier security

Choose from several different custom design options
Folding grille systems deter and prevent crime. This is thanks to the fact that grilles provide an extra barrier for thieves and vandals to tackle, before triggering security alarms. For this reason, Sliders Grilles are currently in use in several Toronto malls, transport interchanges (including airports), F&B businesses, pharmacies, and public buildings.
Folding grille systems offer Toronto businesses affordable, but uncompromising security. To discover what grille will best serve your security requirements, call or contact Sliders Grilles for a free, no-obligation initial consultation.