Professionally done..product is just as I expected...many good comments from visitors..all are impressed with the final outcome

Very clean and professional installation am very happy with the job.will definitely recommend Sliders Grilles!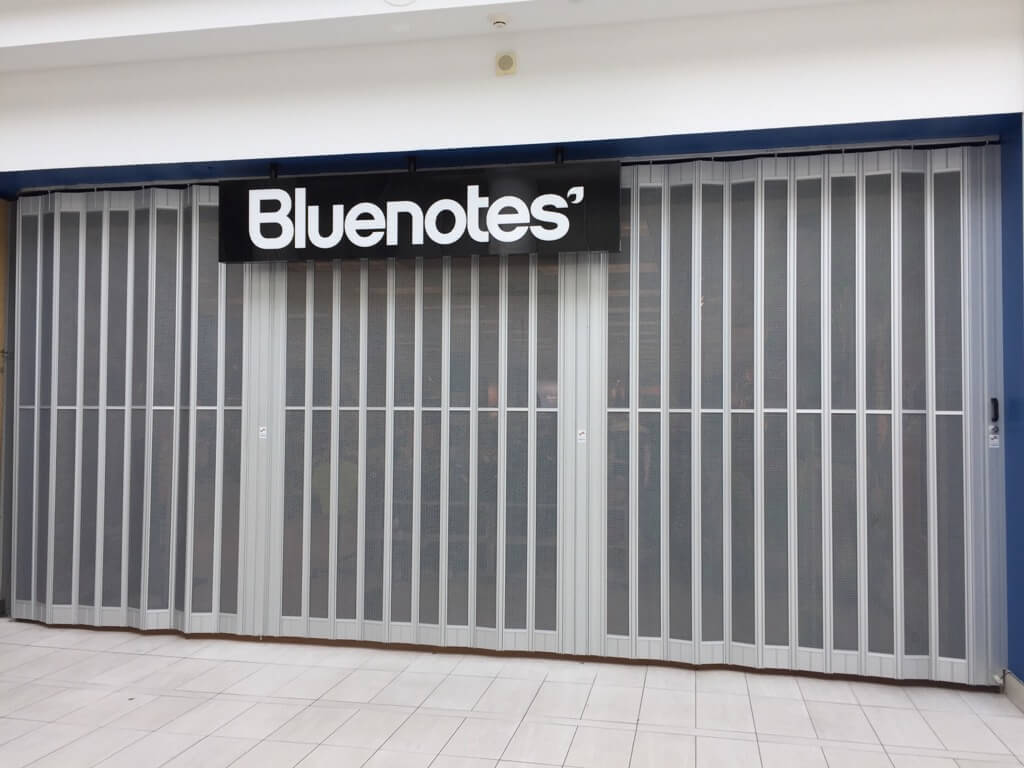 Basing a retail outlet in a Toronto mall provides retailers with several security benefits. Malls are regarded as secure, thanks to being enclosed and often security patrolled. However, many businesses still choose to invest in security grille systems to protect storefronts out of hours.
At 6:20 am on the 14th of March 2018, five armed individuals attempted to break-in to a jewelry store in Markham's Pacific Mall. In failing to do so before police arrived, the individuals in question proceeded to damage the glass windows of several surrounding storefronts.
Because surrounding storefronts were not protected by expandable barriers or siding security grille systems, proprietors were later hit with costly repair bills.
The easiest way to prevent crime is to deter crime. Sliding grilles help do this by using expandable steel and aluminum to shield storefronts from attempts to break-in attempts and acts of vandalism. More importantly, a sliding grille in a Toronto mall provides an added security barrier, without detracting from all-important storefront aesthetics.
At Sliders Grilles, we custom manufacture security grilles for shopping malls and open-air retail spaces.
Sliding grille systems enhance security out of hours, while still permitting uninterrupted visual access to storefronts. In Toronto malls, this means that window displays continue to make marketing impressions on passers-by, while deterring thieves and vandals.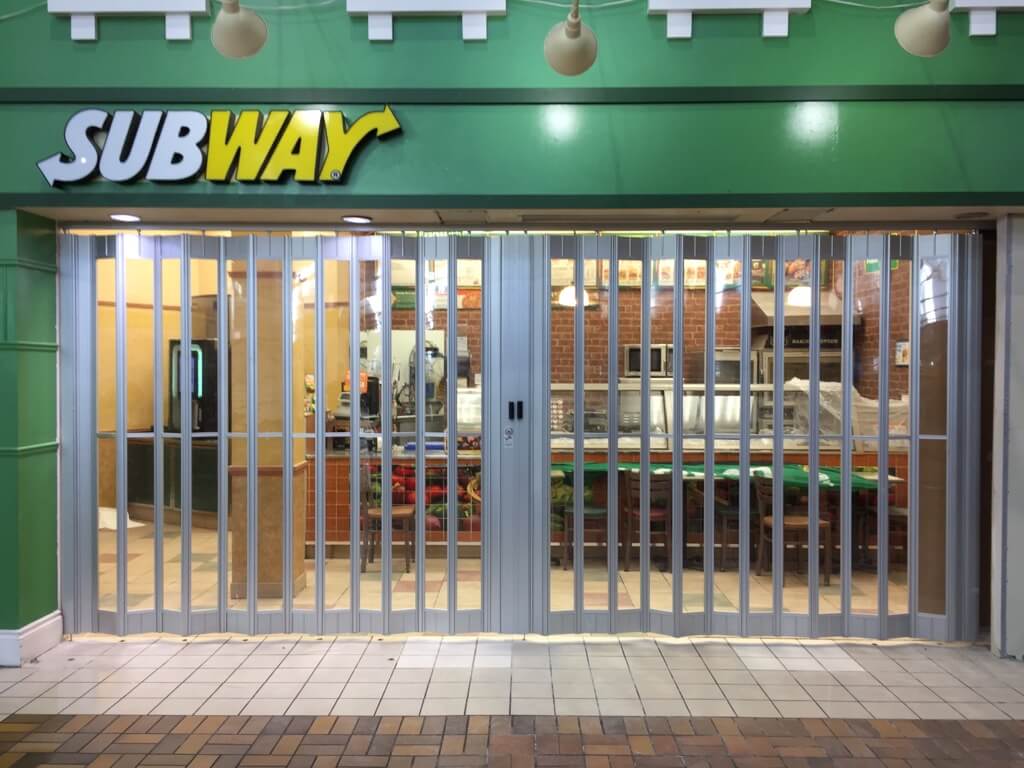 Steel and aluminum in sliding grille systems is durable but also lightweight. This allows for easy single-handed operation when opening and closing.
When not in use, sliding grille systems collapse into wall mounted sleeves which make barriers practically invisible. Durable design and lack of mechanical components, also mean that a security grille can last years without requiring maintenance.
At Sliders Grilles, we can custom design sliding grille systems to suit any mall-based retail space. Unlike roller shutters, grilles can be designed to complement curved and nonconventional storefront and kiosk architecture. For added security, Lexan panels can also be used to add a more heavy duty physical barrier between store windows and mall promenades.
Thanks to their effectiveness at protecting storefronts from physical damage during break-in attempts, sliding grilles are commonplace in Yorkville, Dufferin, and Scarborough malls. Find out how a low-cost sliding grille could benefit your store. Call or contact Sliders Grilles today to discuss the cost and feasibility of installing a grill on your mall storefront.