Professionally done..product is just as I expected...many good comments from visitors..all are impressed with the final outcome

Very clean and professional installation am very happy with the job.will definitely recommend Sliders Grilles!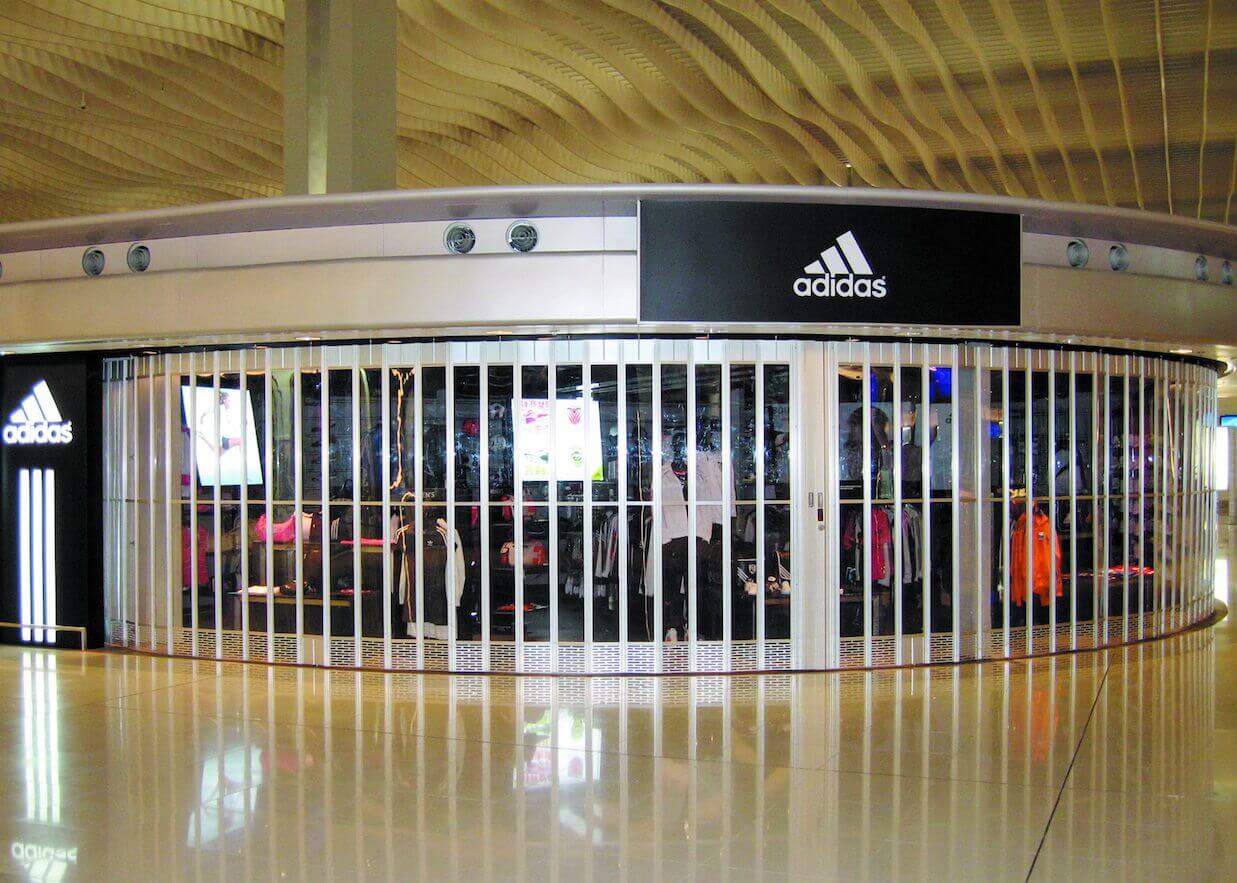 In 2018, police-reported crime statistics in Toronto recorded a 1% increase in property crime. Predominantly focused on retail businesses, statistics match year on year property crime increases since the mid-2000's. To boost storefront and premises security, Sliders Grilles provide durable, yet inconspicuous grilles which reduce incidents of vandalism and break-in attempts.
Storefront grille systems provide added security to Toronto businesses, without detracting from the visual appeal of storefronts. After closing, security grilles allow store owners to leave window displays and advertising in place for the benefit of the wider public. However, security grilles don't just enhance storefront aesthetics.
Unlike rolling steel shutters sliding, accordion, and folding security grilles are remarkably low cost.
Few alterations need to be made to physical storefronts

Steel, aluminum, and Lexan used in grilles lowers fabrication costs

Grille systems require little ongoing maintenance thanks to manual rather than mechanical opening and closing systems

Security grilles are fire code compliant and recognized as an effective crime deterrent by business insurers
Sliders Grilles manufacture sliding and expandable security grilles which can be custom tailored to suit any property architecture. Sliding grille tracks can follow curved and other non-conventional storefront perimeters. This decreases traditional security barrier installation costs, while ultimately enhancing the visual appeal of storefronts.
Sliding and folding security grille systems have been embraced by Toronto retailers for several years already. However, grille barrier systems have more recently been adopted by schools, food and beverage businesses, service kiosk proprietors, and even local airport authorities.
Security grilles can be suspended from out of sight overhead tracks, or glide smoothly on floor and ceiling tracks. In both cases, grilles stack neatly in-line with property entrances when not in use.
Perforated or Lexan panel designs depending on the level of security and ventilation required

Discrete yet durable interior locking mechanisms

Simple, single-handed operation

Grilles themselves act as an effective deterrent for both thieves and vandals
Sliding, accordion, and folding grilles are quickly become the industry standard in Toronto, concerning modern storefront security. Discover the benefits of using a grille based barrier to protect your business, by calling Sliders Grilles now for a free, no-obligation initial consultation.