Professionally done..product is just as I expected...many good comments from visitors..all are impressed with the final outcome

Very clean and professional installation am very happy with the job.will definitely recommend Sliders Grilles!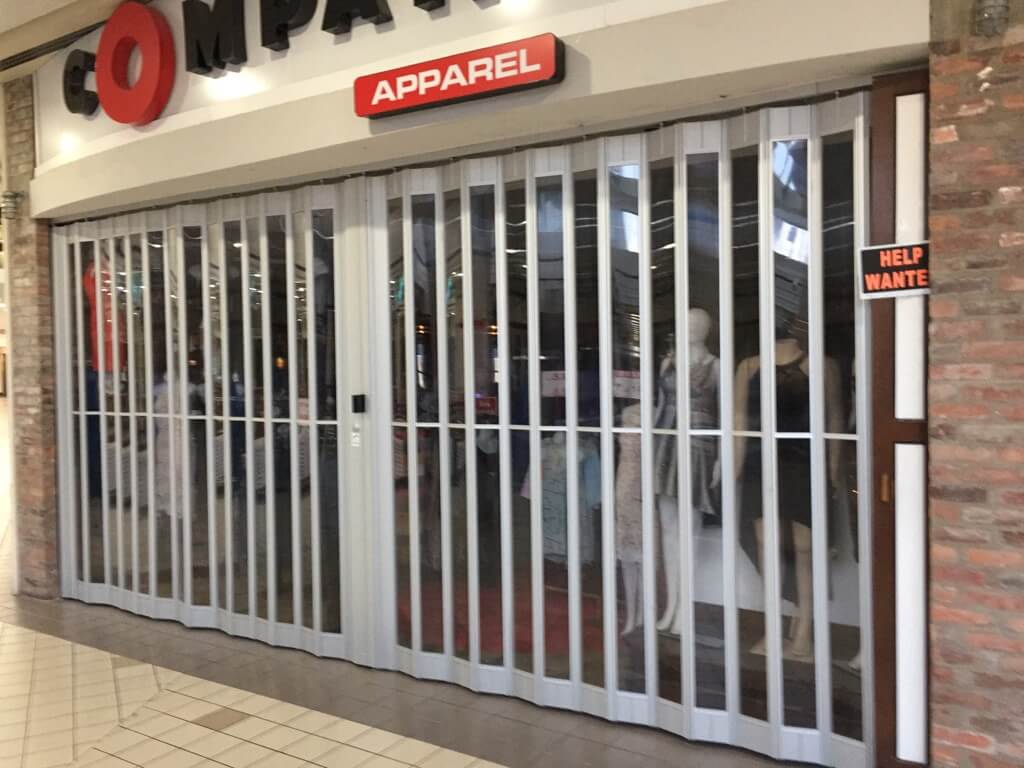 Retail sliding grilles have the most elegant form factor of any modern security device. Traditional steel roller shutters aren't just out of fashion. They are unsightly, expensive, and prone to break down. Expandable sliding grille systems change this. Specifically, by providing Toronto businesses with elegant, strong security barriers, which require remarkably little maintenance.
Property crime is on the increase in Toronto. However, sliding grille systems strengthen commercial premises security, without impacting all important storefront aesthetics.
When not in use, sliding grille systems rest in discrete all mounted sleeves which make grilles invisible to the naked eye. This maximizes the visual appeal of storefronts during opening hours. Out of hours, closed sliding grille systems continue to allow visual access to stores. However, unauthorized access and vandalism attempts are prevented, thanks to deceptively strong barriers which deter even seasoned criminals.
Sliding security grille systems in Toronto, are made using aluminum, steel, and optional transparent Lexan panels. Manufacturing costs are, therefore, significantly lower, compared to traditional steel shutters. Being free of motors and winches also lowers installation and ongoing maintenance costs.
Sliding grille security curtains are composed of interlocking hinged rods and panels. These expand and retract in floor and ceiling tracks which can be configured to curve and trace non-conventional store security perimeters. Curved storefronts and even circular point of sale kiosks can, therefore, all be secured at a remarkably low price point.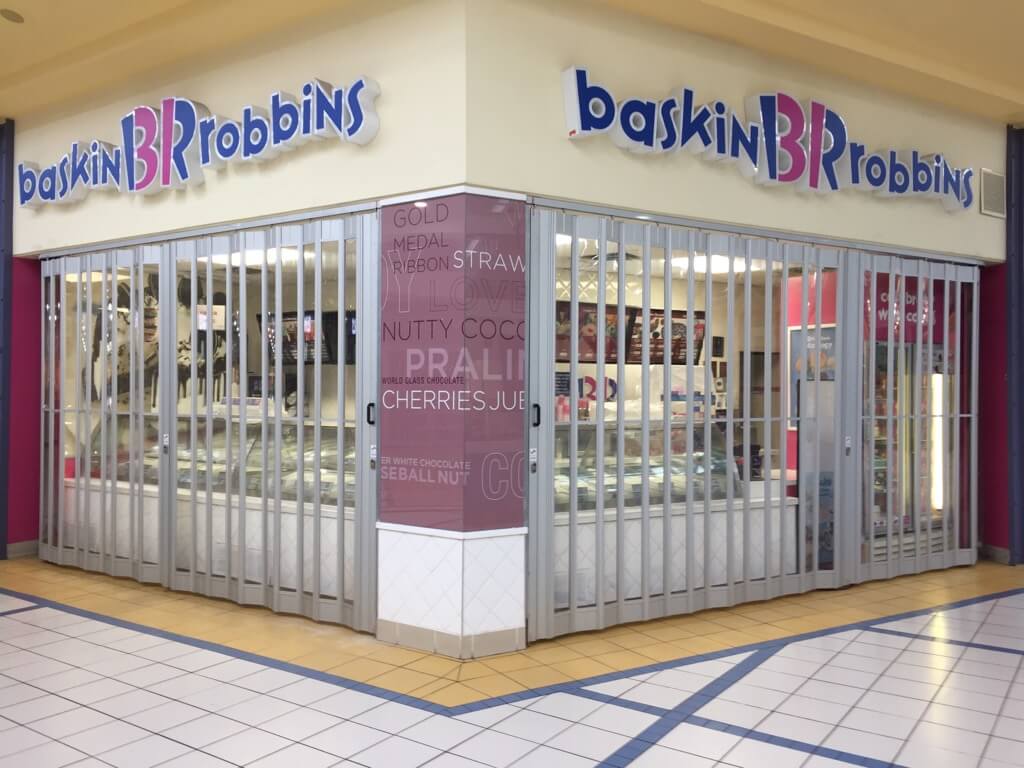 Commercial businesses prefer sliding grille security systems thanks to their durability, reliability, and ease of use. Single staff members can quickly lock up storefronts after closing. Sliding grille systems are also fire code compliant and can be used as standalone area dividers.
Sliders Grilles sliding grille systems can accommodate businesses where other security systems can't.
In every case, sliding grilles can accommodate curved storefronts, fire code restrictions, overhead space limitations, and several other design constraints

Deceptively secure, sliding grilles are suitable for protection of high-value businesses such as jewelry stores

Security Grille curtains can be perforated or paneled using transparent Lexan to allow for uninterrupted visibility and ventilation

Sliding grilles are low cost and low maintenance
Several Toronto businesses and public institutions already rely on sliding grille systems to secure areas out-of-hours. Sliding grilles are subsequently found in most Toronto malls, schools, public buildings, and transport interchanges.
At Sliders Grilles, we custom fabricate a wide range of sliding grille systems suitable for wherever a resilient security barrier is required. Improve your premises security by calling or contacting one of our team today to find out more.