Professionally done..product is just as I expected...many good comments from visitors..all are impressed with the final outcome

Very clean and professional installation am very happy with the job.will definitely recommend Sliders Grilles!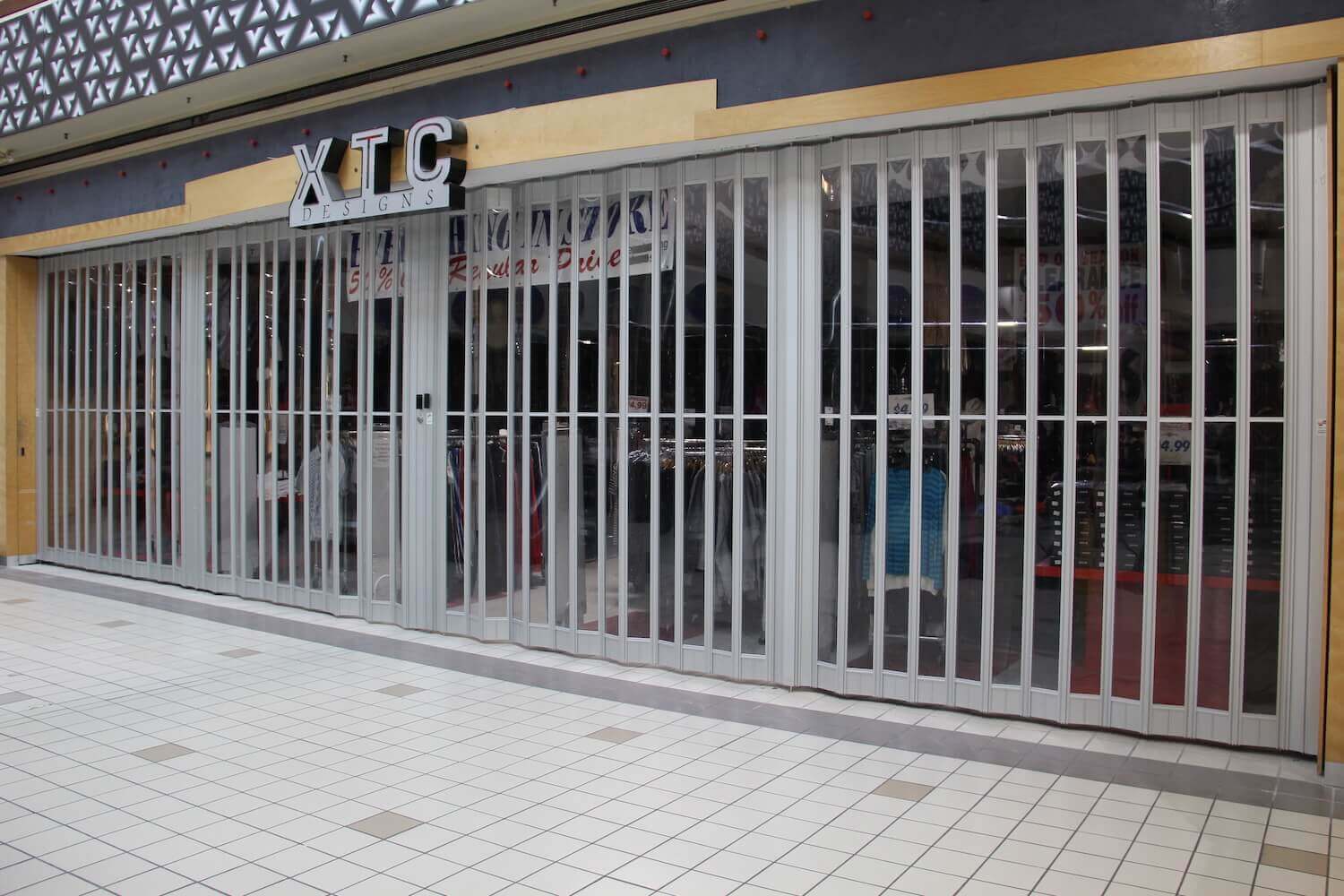 According to Toronto retail security expert Stephen O'Keefe, retail thefts and break-ins cost Canadian retailers over $5 billion each year. There is good news, though. Side folding storefront security grilles help deter crime while requiring surprisingly little upfront investment.
A side-folding security grille creates a durable barrier between commercial storefronts and public areas where stores are located. Installations are flexible and expandable, making grilles easy to manually open and close. More importantly, grilles don't just strengthen security.
Traditionally, roller shutters and heavy doors have been used to provide out-of-hours security to businesses. However, store security solutions like these are unsightly and not always suitable for installation on some storefronts. - Side folding grille installations change this.
Side folding grilles can be custom designed to suit any Toronto storefront

Only a small amount of wall space is required for anchoring

Grilles are invisible when not in use, and provide capable security for high-value businesses like Toronto jewelry stores
While being durable, side-folding grilles are also easy to operate by single store staff members. Grilles do not need to be motorized and thanks to this, require little in the way of maintenance.
In Toronto malls, a sliding grille installation can be made fully fire code compliant. Specifically, by including emergency egress options such as 'door within a door' and other safety measures.
As well as being fire code and health and safety approved, side-folding grilles also feature several aesthetic benefits.
Grille panels can be perforated or solid

Perforated and transparent Lexan grille panels maximize storefront visibility, even after hours

Grilles compliment the aesthetics of storefronts, allowing for out-of-hours window shopping and increased brand visibility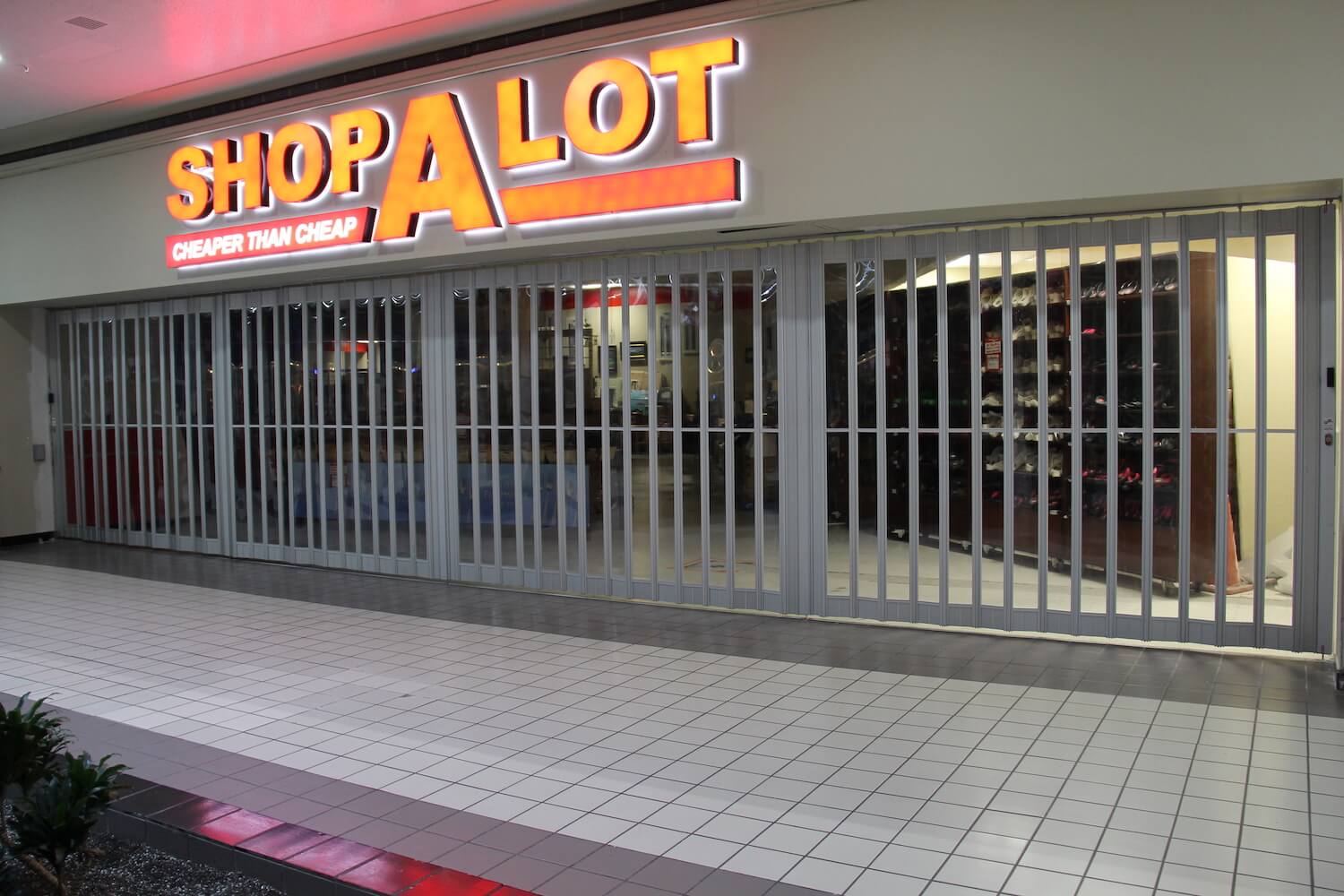 Unlike heavy doors and shutters, a folding security grille can be customized to suit any storefront or kiosk architecture. Grills can be curved or even circular, dispensing with any need for corner supports and changes to physical store layouts.
Where a heavy-duty barrier might be required, Lexan panels used in security grilles are also more durable than tempered glass. This lowers maintenance costs, without compromising storefront visibility. Side folding grilles also feature durable but discrete locking mechanisms, which deter even determined criminals.
Side-folding grilles are used in a variety of commercial contexts. In Toronto malls, folding grilles are used by retailers, jewelry stores, and food courts to prevent out-of-hours trespassing and break-in attempts. Meanwhile, in several outdoor areas, folding grills are used to protect lone workers, while also protecting Toronto storefronts from vandalism and burglary attempts.
Side folding security grilles are the number one choice among Toronto retailers. Find out how a custom designed grille can better protect your business, by contacting Sliders Grilles today for a free, no-obligation consultation.